ESPP Accepting Abstract Proposals for Fall Student Research Symposium
August 31, 2022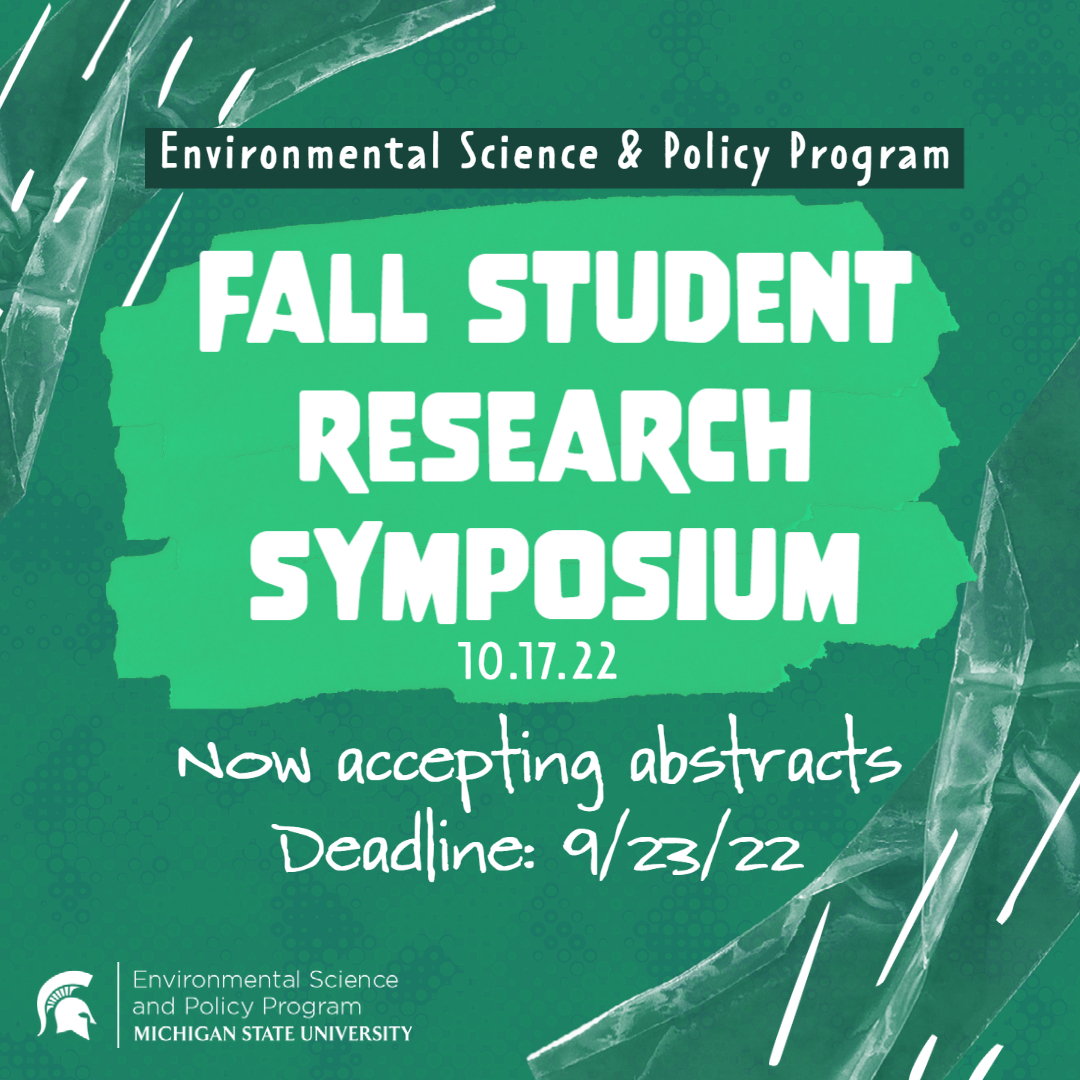 The Environmental Science and Policy Program is currently accepting abstract submissions from undergraduate students, graduate students, and post-doctoral scholars from MSU for the annual Environmental Science and Policy Program's Fall Student Research Symposium. The symposium will be held on October 17, 2022, at the Kellogg Hotel and Conference Center on the campus of Michigan State University in East Lansing, MI. 
This symposium aims to connect ideas and researchers from multiple disciplines to identify and solve challenges at the interface of environmental science and policy. This year's symposium will explore research performed across a variety of disciplines to provide holistic solutions to real-world problems and showcase avenues for integrating science and policy-making.
Work at any stage in its development may be presented through oral or poster presentations. All presentations will be evaluated by faculty judges, and awards will be given to the first and second place in oral presentations and top poster presentation.
Submissions should consist of the project title, author(s), and a 200-word abstract addressing the rationale, approach, findings, and contribution to environmental science and policy. Please also indicate whether you would like to be considered for a standard academic (12 minutes with PPT) and/or poster presentation.
Proposals should be submitted at https://forms.gle/HnfrAiNAkEJuz5nq6
Abstracts are due Friday, September 23, 2022.
Notifications of accepted abstracts will be made by October 3, 2022. Please direct any questions to: espp@msu.edu