ESPP Staff
Dr. Lifeng Luo | Director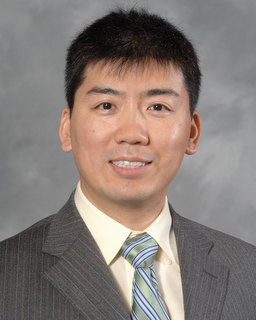 Dr. Lifeng Luo is the Director of the Environmental Science and Policy Program. He is also a Professor in the Department of Geography, Environment, and Spatial Sciences. His research interests are mainly in the field of hydroclimatology, a multidisciplinary field with strong links to climate science, hydrology, and water resources.
Dr. Luo attended Peking University to study Atmospheric Sciences before coming to the U.S. for advanced degrees. He received both an MS and Ph.D. in Atmospheric Sciences/Climatology from Rutgers University, advised by Prof. Alan Robock.  In 2003, he started his postdoctoral training at Princeton University with a joint appointment between the Department of Civil and Environmental Engineering and the Program of Atmospheric and Oceanic Science. He was then promoted to continue working at Princeton as a research scientist in the Land Surface Hydrology Group led by Prof. Eric Wood. Dr. Luo joined the faculty at Michigan State University in the fall of 2009.
Phone: (517) 884-0547
---
Sean Lawrie | Assistant Director
Sean Lawrie is Assistant Director of ESPP. Previously, he served as Global Relations Specialist for the Center for Global Connections in Food, Agriculture and Natural Resources. Sean has been a practicing attorney for 12 years.  After starting his legal career as a trial litigator, the majority of his career has been in the area of immigration law where he specialized in immigrant visas and naturalization.  Sean has represented clients from over 25 different countries. 
Sean received his B.A. degree from Western Michigan University, MIS in International Negotiation and Conflict Resolution from American University, and his J.D. degree from Thomas M. Cooley Law School where he also studied international and comparative law abroad at Magdalen College, University of Oxford, England.
Phone: (517) 432-8832
E-mail: lawriese@msu.edu
---
Joseph Hamm | Graduate Program Director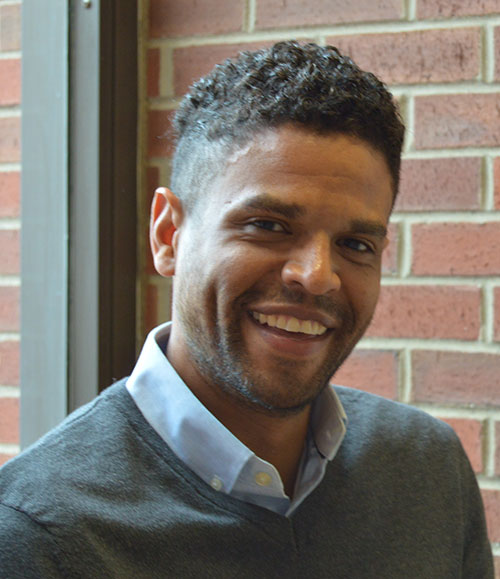 Joseph Hamm is the Graduate Program Director for ESPP. Joe is also an Associate Professor in MSU's School of Criminal Justice. His work lies at the nexus of governance and the public where he investigates what trust is, how best to appropriately measure it, and its connection to "outcomes" like cooperation and compliance. Joe works closely with a variety of governance organizations including police agencies, court systems, water infrastructure managers, public health authorities, and a variety of other state and federal entities with the overarching goal of contributing to a cross-boundary social science of trust.
Joe serves as associate editor of Criminal Justice and Behavior and the Journal of Trust Research. His teaching responsibilities include CJ 905 (Law and Society), CJ 908 (The Cross-Boundary Social Science of Trust in the Institutional Context), and ESP 804 (Environmental Applications and Analysis).
Joe also leads the Teaching, Researching, and Understanding the Social Science of Trust Lab and supervises the School of Criminal Justice's doctoral traineeship in the State Courts and Society.
Phone: 517-355-6603
E-mail: jhamm@msu.edu
---
Tina Bird | Administrative Business Analyst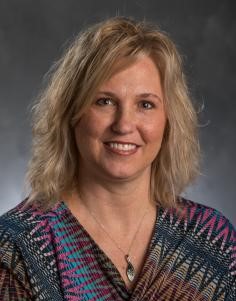 Tina Bird is the Administrative Business Analyst for the Environmental Science and Policy Program.  Tina is a native of Michigan and has worked in the accounting field at Michigan State University for over 25 years.
Phone: 517-432-8832
E-mail: lacinat@msu.edu
---
Linlang He | Research Associate
Dr. Linlang He is a Research Associate at ESPP. She received her Ph.D. from the University of Maryland School of Public Policy. Her research interests include performance evaluation of cross-functional and cross-boundary collaborative environmental management effort, the impact of urban agglomeration and economic integration on the involved regions' environmental governance practices, and more broadly, the understanding of policy drivers and policy implications that are related to the interactions between biophysical and social processes.
E-mail: linlang@msu.edu
---
Diane Huhn | Communications Manager
Diane has provided communications support for a variety of environmental-focused nonprofits. She also spent a number of years working in the field of education having taught middle school and also designing custom online training programs for a variety of businesses. Diane additionally spent several years working for a nonprofit in south Louisiana focused on community resiliency and coastal restoration and protection efforts. She has a BA in History and Secondary Social Studies Education. Diane is currently enrolled in the MSU Strategic Communication Online Master's Program with a concentration in Digital Media. 
Phone: 517-355-4649
E-mail: huhndian@msu.edu